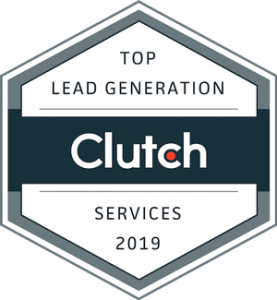 We are proud to announce that VoiceNation has been named a 2019 Top Lead Generation Services company by Clutch. This is the fifth Clutch award that we have received this year.
Over the years, our team has won awards for low hold times, accuracy and call quality. Based out of Buford, GA, we have served clients across the country and continue to build our client base as we grow as a company. Our efforts have earned us recognition by Clutch as one of the top 2019 lead generation companies in their report.
Since 2002, VoiceNation has been a leading provider of virtual receptionist services. As a company, we strive to not only provide excellent service to our clients, but to remember that nothing can replace the essence of what makes us human: connections.
We wanted to take this opportunity to thank our clients for their continued support, and particularly their participation in Clutch's extensive review process. The time they set aside to provide positive and insightful reviews has not gone unnoticed by our team. The reviews can be read in full on our Clutch profile.
Located in Washington, DC, Clutch is a ratings and reviews platform specializing in B2B service providers. Clutch's unique methodology of analyzing industry data and conducting in-depth client reviews allows them to stand out against their competitors. On their free, easy to use site, prospective buyers are able to conduct with service providers to meet the needs of their companies.
In addition to our Clutch feature, we have also earned recognition by their sister-sites, The Manifest and Visual Objects. The Manifest includes state of tech news, how-to guides and industry rankings. Here, buyers can find us listed among the top BPO companies. Visual Objects offers a portfolio of past work along with a company's rating. Clients can view firms ranging from creative agencies to software development companies.
Going forward, we aim to uphold our position as a leader in the call center industry. We would like to thank our clients for their participation in the interview process as well as our employees for their hard work every day. Check us out today!
 
Live Answering Service
Virtual Receptionist by Industry