Live Answering Service | Grow Your Business
Our award-winning call answering service offers:
100% U.S.-based operators
24/7 live answering service
Custom call scripting
Because every call could be your next customer.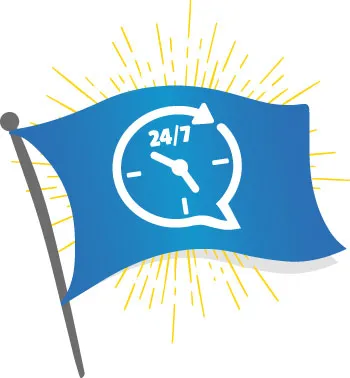 24 Hour Answering Service
We're open day and night, on weekends and holidays. Now your business is too with live answering services.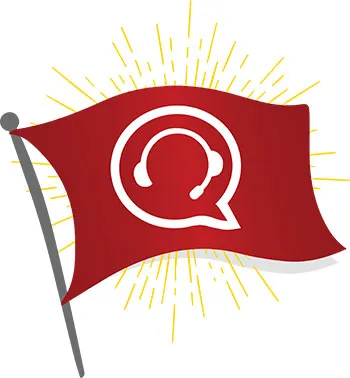 Live Call Answering Pricing Made Simple
No contracts. No hidden fees or charges. Simple as that with the best live answering service.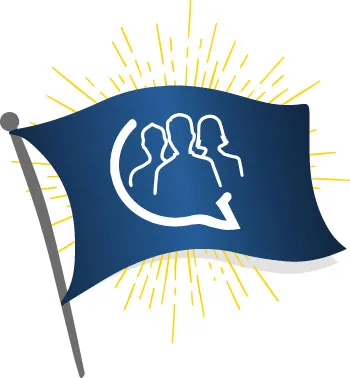 Business Answering Service App
Manage your calls, leads, and messages all in one place with our highly intuitive call answering service app.
Get started with live call answering right away.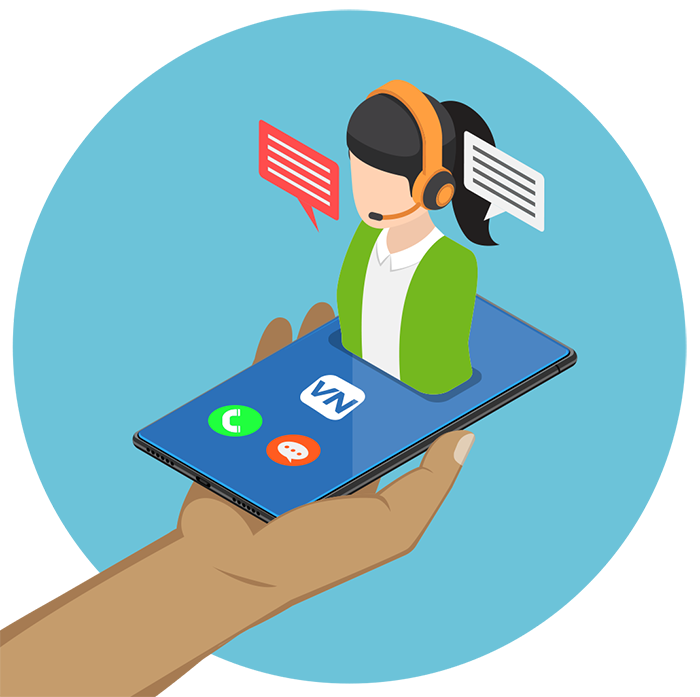 1. Sign up for the live call answering
It's so easy. Activation is instant, which means we start taking your calls right away.
2. Set up your account
We'll work with you to create a custom script so your calls are answered your way through our phone answering service.
3. Let us do the rest
As the best 24-hour answering service, day or night, holidays and weekends – we've got your calls.
We aren't all talk. We deliver. Watch this powerful testimonial from one of our many satisfied clients to learn more about why VoiceNation is the top-rated answering service for companies in America.
Make the most out of your telephone answering service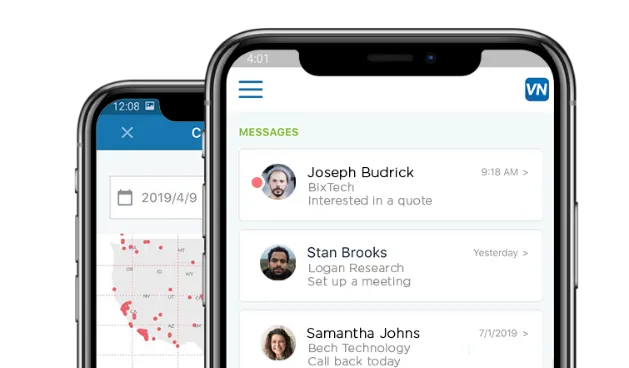 Mobile app
Our mobile app makes it easy to manage your account wherever you go. Make real-time changes, check your messages instantly and so much more. It's the power of our online dashboard in your pocket. Our technology is what sets us apart from other answering service companies.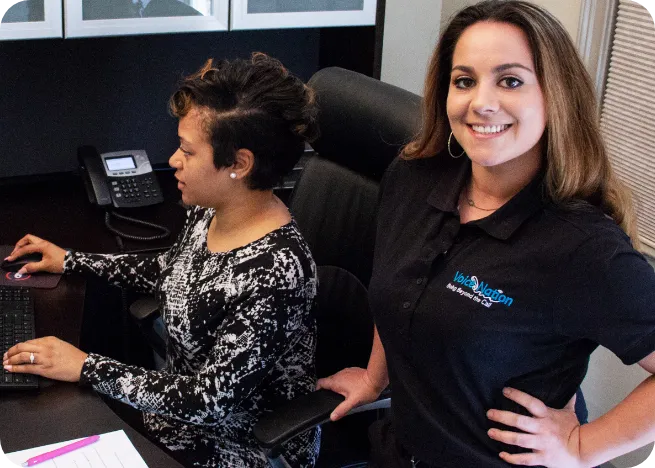 Support for your account
When you sign up with VoiceNation, you get a dedicated account manager. If you've got questions, concerns, or need to make changes to your account, we're here to help keep you running through our 24-hour answering service.
How Do I Choose a Good Answering Service?
You want to comparison shop to find the best answering service, we get it! We've made it easy for you because we are the most comprehensive live answering service out there. Just take a look at how we differ from other answering service companies.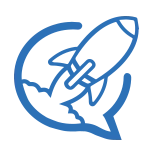 Award-winning technology
Our business call answering software allows for the personalization you want when handing your calls over to a third party. Plus we turn your call data into valuable analytics you can use to better market your business. Our highly intuitive phone answering service app lets you return calls on your smartphone with your VoiceNation number. It's two phone numbers on one smartphone!
24/7 Answering Service
We are truly always on call, Look around and see who else offers that. You'll have a hard time finding an answering service that's open 24/7 and has all the features we offer. And better yet, it's all included in your plan. No extra fees and charges to open your business's phones with VoiceNation 24 hour answering service.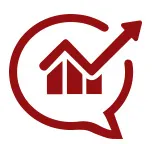 Detailed call reports and analytics
You're not going to find a call answering service that logs your call data and then shows your reports – call trend, type, length, volume, location – in easy-to-read and understand analytics. Your telephone call data is a gold mine of information. As the best answering service, we don't let it go to waste!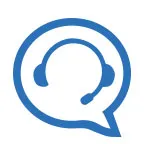 The best operators – hands down
Our commitment to your business begins with our operators. At our virtual answering service, we hire friendly, genuine, and empathetic operators then equip them with our amazing technology, so you're not just getting a voice on the line. You're getting a team of receptionists trained on your account in live answering and live chat.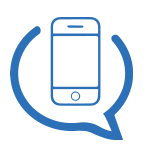 Smart app for your smartphone
We worked hard to create our mobile app so that you can take VoiceNation with you wherever you go. With our live phone answering service app, you're able to return calls to customers using your VoiceNation number, which keeps your personal number private. That's the kind of work-life balance every business owner needs.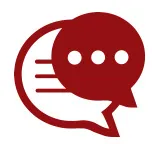 Bilingual operators
Imagine being able to reach a whole new customer or client base by having a team of bilingual operators. You could create an incredible customer experience for your non-English speaking customers or clients by providing the opportunity to speak to a representative in their native language. This is a free feature from our live answering services.
OUR CLIENTS ARE OUR
BIGGEST ADVOCATES
"On behalf of my company I would like to thank you for the services you provided us recently. We implemented a targeted advertising campaign that involved several of our franchise offices. The campaign included phone numbers that routed real estate prospects through your call routing system to our various locations. The system worked well in allowing all offices to receive their fair amount of leads and your company supplied us with all the reports to back up the calls and where they were sent. Your billing system was easy and copies were always provided as well. We plan to use your company again in the future for other marketing projects."
"AAs a small and growing business owner, I am faced with many obstacles. For example, Problem: How does a small business present a strong and powerful image at the same time keeping the cost low? Solution: VoiceNation. VoiceNation has given me that large, powerful and professional image that enhances growth but without the high cost. Giving me flexibility without missing a beat with fast courteous service and support when needed."
"Absolutely perfect. I have been dreading making these changes because I thought it was going to be difficult, but you have made it easier than I thought possible and I appreciate that. Please feel free to share this with any supervisor you may have. This is gold standard customer service!"
❮
❯
Live Answering Service
Virtual Receptionist by Industry