About VoiceNation
Our company is more than just an award-winning virtual receptionist and the best live answering service provider. We're a family of hard-working, talented, giving, spirited people who share the same goal – to make the world a better place. We care about our people, both internally and externally. Family is always taken care of and made a priority.
Being part of Moneypenny​
Identifying VoiceNation as a fellow award-winning brand, Moneypenny, the global call and live chat experts, acquired our business in 2020. Looking after our people and putting the needs of clients front and center, are key values both brands care about deeply. Together, we're dedicated to delivering a great customer experience with every interaction, across our full complement of services. ​
The VoiceNation Live Answering Story
Leading the industry as a top provider of virtual receptionist services since 2002 – and loving every minute of it.
Our live answering business started with a dream, an office in a garage, and several thousand lines of code. Company founders Jay Reeder and Graham Taylor literally passed a corded phone back and forth as they took orders for a bleeding-edge PBX and voicemail service that was disrupting the industry even before Google and other tech giants joined the fray. This is a standard that VoiceNation strives to maintain, always being on the up-and-coming technology.
Woven throughout those initial days of sales calls and code-pushes was a simple concept: leave the world better than you found it and have some fun along the way. Since its founding, VoiceNation has evolved from a virtual PBX and voicemail provider to a virtual receptionist leader, winning countless awards for our low hold times, exemplary accuracy, and overall call quality. Our clients echo these awards sentiments on client review sites such as Clutch and Trustpilot. Since joining the live answering space in 2009, we haven't taken a single day off from pursuing our spot as the best virtual receptionist company.
Even with this pursuit, we still make fun a priority. If you're a part of the VoiceNation team, you know we can throw a good party and have a great time doing it. Providing a great experience for our clients starts from within. If we don't create a second home environment for our employees, how can we for our clients? Together we make the family feel atmosphere that shows off the best of VoiceNation.
And now, more than ever, we're continuously reaching out to find our higher purpose. Every connection, every interaction is an opportunity to serve. To empathize. To make a situation better. In an industry being flooded with advancements in artificial intelligence, chat-bots, and automated voice response, VoiceNation understands the need to leverage technology and build in efficiencies we can pass along as value to our customers. But we also know that nothing replaces the essence of what makes us human: a conversation between two people. Conversations can make someone's day, change someone's perspective, or even move mountains.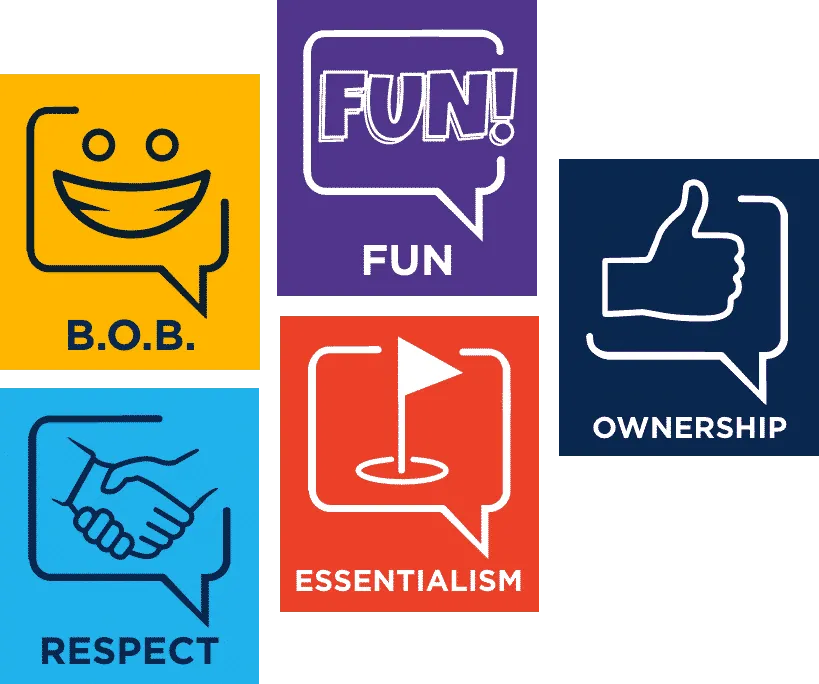 B.O.B.
Together, we are truly incredible.
Respect
Through mutual respect, we bring out the best in one another.
Fun
Birthdays and celebrations come easily. We know how to throw a party!
Essentialism
We keep it efficient and simple.
Ownership
We believe in accountability and growing together.
Growing Your Business, Beyond the Call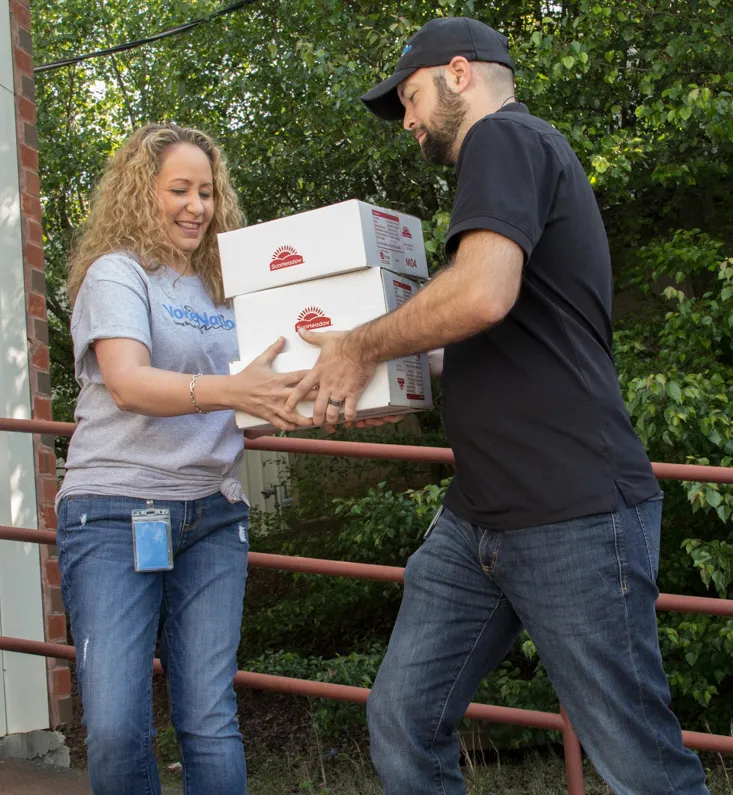 Giving Back to Our Community is Part of Who We Are
Shelters everywhere are in need of food and supplies. In April of 2017, VoiceNation employees went the extra mile, pooling together to deliver more than 300 care packages to Good News at Noon Ministry Shelter. Our caring, devoted employees were grateful to participate.
At VoiceNation, we're dedicated to providing assistance and help to the community. Whether it's through providing jobs for those in need, running canned food drives, or volunteering where we can.
Live Answering Service
Virtual Receptionist by Industry