We Make Phone Calls and Order Processing Easy
Sometimes missing a phone call can cost you a sale – or even a customer. Don't chance it. Our 24-hour answering service can process your customers' orders immediately.
Streamline Order Processing
Simple order processing is another one of the many features we offer at no additional charge.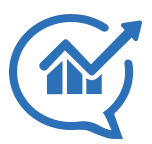 Never Miss a Sale
When your sales reps are gone for the day, simply turn on your live answering service. Operators will take sales calls for you, ensuring you never miss a sale again.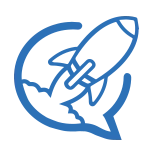 Grow Your Business
From after-hours orders to customer service, our virtual receptionists engage with your customers, day or night. Growing your business is our business.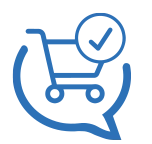 Place Orders
Sometimes customers need a little help placing orders. Our virtual receptionists can assist your customers with basic questions and placing their order through your system.
Learn More
Order Processing Made Simple
We will work with you to design a plan allowing us to log in to your website or online sales order form directly. Our live operators are ready to take your overflow or after-hours sales calls, ensuring you don't miss out on business. We will process new orders just like you or your staff would. Our professionally trained live operators treat your customers with the care and respect they deserve. Just consider us an extension of your inbound sales team.
We work with all different types of businesses placing orders for them 24/7. Businesses including e-commerce, insurance, hotels, medical supply companies, and more rely on VoiceNation every day to fill the gaps in their order processing.
Working with us to process your simple orders costs much less than hiring additional employees. We make an investment in our team so they are always ready to be a part of yours. Our team is industry trained for YOU, our customer, and that training is ongoing. Each member of our team takes part in continuing education and staff development. We don't just provide you with a service. We go above and beyond to be your partner in business.
Eliminating lost sales is just another way we help our customers save money and increase their bottom line. Combine that with our superior service and you see why people choose VoiceNation to be their business answering service solution.
REAL CLIENTS. REAL REVIEWS.
Live Answering Service
Virtual Receptionist by Industry