Live Answering and Live Chat solutions for your franchise business
Proudly supporting hundreds of franchises across the US
Proudly partnered with
Trusted by some of America's top franchise businesses
Tailored support for franchise businesses
We don't take breaks, so you can. Our Virtual Receptionists are always available, so we work with franchises in many different ways. For some, we're working with the franchise head office and supporting all or most of the franchise network. For others, we're working directly with franchisees supporting them individually. Either way, our Live Answering & Live Chat services remain the same. We're there to ensure you never miss a valuable lead and sound professional at all times.
Here's what we can do:
Answer all calls or just those you'd otherwise miss when you're on another call or unavailable
Make appointments on your behalf, qualify leads by capturing additional information from callers, dispatch emergency calls and more
Answer calls in both English and Spanish
Provide a 24/7 service so you're covered around the clock
Manage live chat on your website if you'd like us to
Get pricing and have 7 days free
We offer a free 7-day trial so you can experience our Live Answering & Live Chat services firsthand. To get started, complete the form below or call us on 866-766-5050 for a no-obligation consultation.
Solve your biggest business challenges
Reduce your operating costs
Move fixed costs to variable costs with our flexible contracting options
Scale instantly based on demand
Our support expands or contracts in real time to match the needs of your franchise
Improve the customer journey
We ensure all of your customer touchpoints are prompt, impressive and seamless
Free up internal resources
Give management back their time and repurpose staff to focus on more productive, business-critical duties
Gain an immediate business continuity plan
Meet agreed SLAs and gain peace of mind your franchise is protected against the unexpected
Client spotlight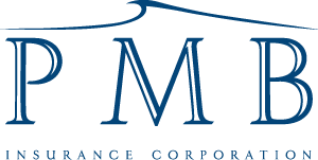 PMB Insurance
Business challenge
"We're a small, family-run agency in South Florida, so when our in-house receptionist found another job, we were worried about how we'd manage."
Solution
"With our calls taken care of, we can ensure we're always capturing new business, even when we're out of the office visiting clients – it's so convenient for us."
Result
"One of the best things about the service is that it's a fraction of the cost of hiring in-house. As a small business, we've got to make conscious decisions when it comes to spending money - and the solution is definitely cost-effective."
24/7 franchise answering service
Our franchise answering service is open day and night, weekends and holidays. Now, your business is too.
Pricing made simple
No contracts. No hidden fees or charges. Our franchise answering service is as simple as that.
Franchise call answering mobile app
Manage your calls, leads and messages all in one place with our highly intuitive app.
Contact us about our answering service for franchises