Live Answering and Live Chat solutions for your real estate business
Proudly supporting hundreds of real estate businesses across the US
Tailored support for real estate professionals
We work with real estate businesses in many different ways. For some, we're replacing their in-house reception team by answering all calls 24/7. For others, we're an extra pair of hands available on an overflow basis to answer just the calls they can't get to. Either way, our Live Answering & Live Chat services remain the same. We're there to ensure you never miss a valuable lead and sound professional at all times.
Here's what we can do:
Answer all calls or just those you'd otherwise miss when you're on another call or unavailable
Make appointments on your behalf, qualify leads by capturing additional information from callers, dispatch emergency calls and more
Answer calls in both English and Spanish
Provide a 24/7 service so you're covered around the clock
Manage live chat on your website if you'd like us to
Get pricing and have 7 days free
We offer a free 7-day trial so you can experience our Live Answering & Live Chat services firsthand. To get started, complete the form below or call us on 866-766-5050 for a no-obligation consultation.
Capture every opportunity in the most cost-effective way possible
Virtual Receptionists for you from our specialist sector teams
After all, they're going to be a key part of your business
Scalable support in line with demand
Remain agile and manage costs with flexible support as and when you need it
Reduce 'the noise' so you can focus on selling
Keep your core team working efficiently without distraction, we'll look after the rest
Be open around the clock
Capture new inquiries in your sleep as we're here for you 24/7
Grow faster & drive more inquiries
Gain a competitive edge by capturing more new business and providing a better service
Client spotlight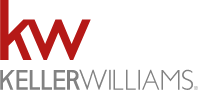 Keller Williams
Business challenge
"Our business simply doesn't exist without our agents, so it's crucial that we support them in the best way possible. This means being available outside of standard business hours, but the associated costs of employing extra staff was something we were keen to avoid."
Solution
"Now every call is answered whenever our team are unavailable, and detailed messages are taken and emailed to our agents wherever they're working. Whether it be in the evening or at the weekend, we never miss a call, which means we never miss business."
Result
"We have ambitious growth goals, and with their support we have complete peace of mind every call is being answered. Their people work in such a happy environment, you can even hear it in the sound of their voices, and that mirrors our business perfectly."
Real estate answering service
Our real estate answering service is open day and night, weekends and holidays. Now, your business is too.
Pricing made simple
No contracts. No hidden fees or charges. Our real estate answering service is as simple as that.
Real estate call answering mobile app
Manage your calls, leads and messages all in one place with our highly intuitive app.
Contact us about our answering service for real estate businesses