Real Estate Answering Service
Stop missing important calls when you're out showing homes and closing deals with the best realtor answering service. Call us today |
877-679-3777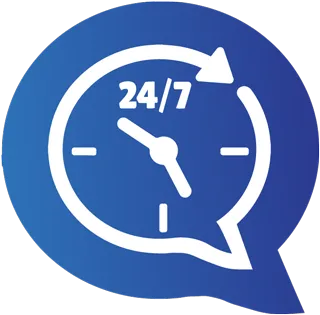 24/7/365
We're open day and night, weekends and holidays. Now your business is, too.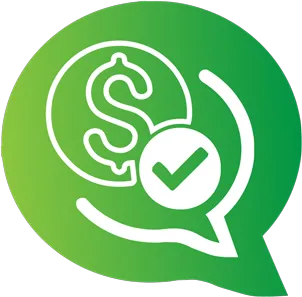 Pricing made simple
No contracts. No hidden fees or charges. Simple as that.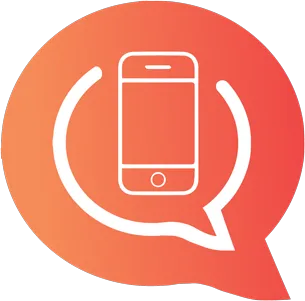 Mobile app
Manage your calls, leads and messages all in one place with our highly intuitive app.
Plans & Pricing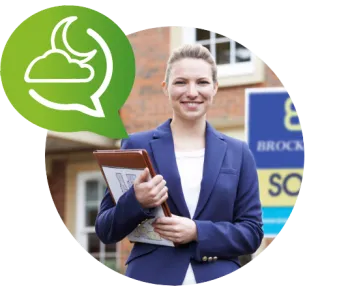 VoiceNation | Realtor Answering Service
We'll share property listings, take messages, and forward important calls that we receive. Take advantage of being able to use your time how it best fits you. Maintain work-life balance by taking that much needed time off, go to a doctor's appointment, or catch your kid's tee ball game. Plus, serve clients by showing homes and conducting research with the peace of mind that your phones are covered.
You'll never miss another call or lead again with our 24/7/365 real estate answering services.
All our incredible features are included in our affordable plans!
Why Have a Real Estate Call Answering Service?
Real estate agents spend a lot of time in the field. You're constantly running around, looking at and showing houses, overseeing repairs, and managing properties. It's a busy job, and you can't always be glued to your phone.
A real estate answering service for realtors and property managers can:
Take complex and simple messages
Transfer calls to you and your team
Be available for your clients and potential leads 24/7
You need VoiceNation. Whether you're looking for a real estate call answering service or a property management answering service, we've got your business's back. As a business owner, you can relax knowing a professional virtual receptionist will handle all your important calls, day or night, weekends, and holidays.
The Ideal Answering Service for Realtors
As a real estate professional, you know your success and sales hinge on being attentive and in constant communication with your clients. Think of us as an extension of your business. We can answer phones, book appointments, share listing information with leads and respond to questions regarding your real estate company and services.
When you trust VoiceNation, you get peace of mind knowing every client is handled courteously and professionally — and you'll never miss a call again!
Give Your Company a Competitive Advantage
The real estate industry is highly competitive, and your ability to put in face-time with your clients dictates your success. Let us take some of the burdens off your shoulders and free you up to focus on what matters — marketing properties, becoming an expert in your market, servicing buyers and sellers, and meeting with your clients.
Hiring a live answering service gives you a leg-up on your competition. "Wow" your clients with our friendly, knowledgable support agents, who are trained to create quality connections and pass along leads. Our virtual receptionists answer every call with a script customized by you, so you can be sure our services are not only tailored to your business but are always available when you need them.
Benefits of Call Answering for Real Estate Investors & Firms
When it comes to investing, you want the best answering service for real estate investors. Choosing the right real estate call service comes with a wide range of benefits. You'll never wonder, what systems do real estate agents use? Because you'll have the best real estate phone system there is!
You can enjoy benefits such as never missing a call. Missed leads becomes a thing of the past, which will alleviate stress and free you up to focus on more important matters.
Plus, our 24-hour answering service for real estate is seamless, so your customers will never know they're talking to one of our friendly, courteous agents.
Our operators are the best in the business. We provide real estate industry-specific training and continuous professional development, so they're always learning and evolving.
Our excellent training paired with our proprietary software ensures we answer every call in 10 seconds or less. If we don't create excellent customer connections for you and your business, let us know, and this month is on us.
Property Management Answering Service
Have a series of properties you're responsible for? Or own a company that is? It's time to make sure that you're staying on top of your calls.
Maintenance, emergencies, payments, and other issues alike can arise at any time for property managers. Keep the 3 AM calls answered through a reliable property management call answering service.
Enjoy peace of mind that your residents are being taken care of and that you'll be alerted through simple dispatching and transfers as situations arise.
Realtor Answering Service Features
Our all-inclusive plans have everything your real estate company might need, such as:
Coverage on holidays, nights, and weekends
Lead capture
Bilingual support
Online dashboard with detailed reporting
Call patching to you or your team members
Appointment scheduling
Instant message delivery via email, SMS, and voicemail
Dedicated VoiceNation account manager
Whether you need VoiceNation all the time or just when you're out showing properties, you'll find a great plan to fit your needs. Check out our full range of plans and transparent VoiceNation pricing options — we don't nickel-and-dime our customers, so you'll never be surprised by unexpected charges.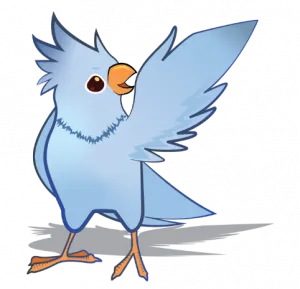 Don't see exactly what you need? Call us at 877-679-3777 or drop us a line and we will help you select a plan that best suits your real estate business needs.
Live Answering Service
Virtual Receptionist by Industry