American Answering Service to Grow Your Business
Retain more customers when you provide the best customer service experience for your U.S. based business with an American answering service.
Boost Revenue with a #1 Rated American Answering Service
Outsourcing overseas will cost you business. Show customers their importance with an American answering service that speaks their language. Grow retention rates and improve word-of-mouth marketing with a national answering service.
Give us a call to start your nationwide answering service| 877-679-3777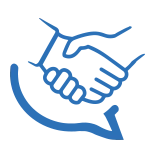 Increase Customer Satisfaction
Reaching an operator who doesn't speak a caller's native language can be frustrating. A poor customer service experience will cost you customers. Let customers know their calls are important with a live answering service that speaks their language.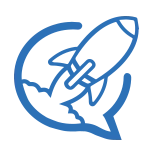 Grow Your Business
74% of consumers recognize word of mouth as a key influencer in their buying decisions. With an American answering service, your customers will feel more valued and will be more likely to share their positive experiences with their social networks.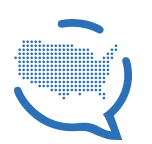 Made in the U.S.A.
Consumers equate quality with companies based in the U.S.A., so why would you outsource your calls to a third-world country? Give your customers the best calling experience imaginable with our Georgia-based American Answering Service.
Sign Up Today
92% of Customer Interactions Happen Over the Phone
Keep customers happy with a US national answering service.
There's nothing more frustrating than calling a customer service number only to be outsourced to a person who can hardly understand you — or vice versa. This is of no fault of the operator on the other end of the line, who has likely never even been to an English-speaking country and was probably taught to speak English by another non-native speaker.
All the same, to even the most tolerant individual, this experience can be frustrating, and it can cause a loss of faith in the company from which you're seeking support. Don't let your business fall into the trap of foreign outsourcing of your long-distance answering service!
When you rely on VoiceNation, you get a national answering service based in the USA. That means all our receptionists are native English speakers, so you can be sure your business is getting the representation you deserve at an affordable price.
Plus, we'll answer the phone 24 hours a day, seven days a week, 365 days a year — meaning you don't have to! We don't take vacations, and we don't call in sick. We're always available to assist you and your customers.
How an American Answering Service Works
VoiceNation's services are super simple to use. All you have to do is pick your plan, sign up and activate your online dashboard. After that, we'll start answering your calls — no need to wait for days to get approval.
We'll assign you a local or toll-free number of your choice. Let your customers know you're the local choice for their business, or impress them with your toll-free national reach.
You decide when you need us to pick up your calls. It might be all day, every day, or just when you're out of the office. You can change your call schedule at any time.
When you get a message, we'll send it to you or your team members immediately by email, SMS, and through your online dashboard.
National Answering Service Features
Going with an American telephone answering service, like VoiceNation, is a smart choice for your company, especially when you consider the range of features and products we offer, all at no extra cost to you. You'll enjoy:
A Unique Business Message: We'll assist your clients with a message tailored to your company.
Simple Order Processing: We process orders and answer questions related to your business.
Call Forwarding: When we talk to someone who needs additional assistance, we'll patch calls through to you or your team members.
Instant Message Delivery: We'll send you your messages as soon as our operators hang up with the client. You'll receive them via email, SMS, and in your dashboard.
Our online dashboard lets you easily change your service, alter your call schedule, view detailed reports, and see your messages — all in one easy-to-use and convenient location.
Benefits of a National Answering Service
When you choose an American answering service, you receive all the benefits of having your own in-house receptionist at a fraction of the cost. Plus, we're available 24/7, so your business never closes. Our integration is seamless, meaning your customers don't know the person on the other end of the line is located in one of our US-based call centers.
With our round-the-clock service, you can rest easy knowing you'll never miss a call again — even on weekends and holidays.
VoiceNation Nationwide Answering Service Plans and Pricing
Whether you're a small start-up in need of a messaging service or a Fortune 500 company looking for the perfect US-based call center, we've got you covered.
Check out our full range of plans and pricing options. You don't sign a contract, so you can change your plan at any time. Don't see exactly what you need? Give us a call at 877-679-3777, and we can help you find the best plan suited to your unique business needs.
See Us in Action
Want to put us to the test? Sign up for a seven-day free trial and see why VoiceNation is the most widely used business answering service in America.