Top Rated Virtual Office Answering Service
Use our virtual office services with our award-winning office answering service to manage your business calls and grow your business.
Upgrade Your Virtual Office Services with Award-Winning
Virtual Assistant Answering Service
In today's digital age, more and more businesses are going virtual. Complete your virtual office with a #1 rated professional virtual receptionist.
Give us a call | 877.679.3777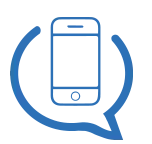 Virtual Business Phone
Ensure your private number stays private with a virtual receptionist service to support your virtual office. Give callers the impression of a brick-and-mortar without ever renting out office space!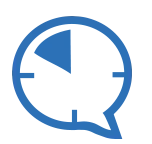 Boost Productivity
Don't waste another day trying to juggle business calls while still keeping your productivity up. With a virtual office assistant, you'll determine and only receive the calls that matter most to you, letting you spend more time doing actual work.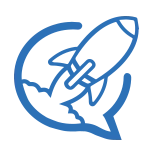 Grow Your Business
Providing your company with the best virtual business phone system will help grow your business! Stop losing customers to poor calling experiences or limited hours with a professional virtual office receptionist service.
Sign Up Today
92% of customer interactions happen over the phone
Don't lose business to missed calls with our 24/7 live answering solution for virtual offices. Make the best virtual business phone system choice, VoiceNation. 
Does your company lack office space but still require secretarial staff? Or, are you just looking for innovative ways to save time and money as you grow your business?
Whatever the case may be, a virtual office could be the perfect solution, and VoiceNation is here to help. We offer a convenient, affordable virtual office designed to wow your clients and make sure you never miss a lead.
How? With 24-hour live answering that keeps your business open all day and all night long. This is the best virtual business phone system.
What Is Virtual Office Live Answering?
Today, more employees than ever are working outside the walls of the company that employs them. Virtual assistants — secretarial staff who perform all their duties remotely — as well as virtual services and technology make up your virtual office.
While these workers are based at our answering center, the virtual receptionists can still seamlessly manage your administrative tasks using VoIP and other technologies. Since you don't have to physically house your employees during the workday, you'll avoid the expenses of leasing or buying traditional office space.
We offer a virtual office solution focused on your business phone-based needs. With virtual office answering, our team can handle your calls, scheduling, customer FAQs, over-the-phone sales, and call forwarding 24 hours a day — so even when you're out of the office, your business never really closes.
How Do Our Virtual Office Answering Service Work?
Getting your virtual office set up is simple. Here's how it works:
Pick a number and plan: Choose a local or 1-800 number and the best pricing plan for your needs. A member of our team will set up your account instantly.
We'll answer and transfer your calls: Immediately after setting up your number, we can begin acting as your virtual office and answer any calls that come in.
You can check your account at any time: You can monitor every aspect of your account in real-time using our centralized hub.
VoiceNation's Virtual Office Services
Enjoy all the benefits of a secretarial staff without the added costs of office space, breaks, or sick days. We offer 24/7 virtual office services, including:
VoIP phone system: Using VoIP technology, we'll take messages and send them to you through email, text, or phone, as well as forward your calls to you or your team.
Virtual assistants: Our team will schedule your appointments, add your meetings and appointments to your calendar, take credit card orders, and more — just like a traditional secretary. They can even conduct live chats on your website, perfect for eCommerce or other locations without a brick-and-mortar space.
Cloud-based hub: With a virtual dashboard — developed in-house by our experts — you can manage your account from your phone or computer. We'll fill in your call details, calendar, billing, and messages for easy viewing.
Contact VoiceNation for Your Virtual Office Solution
Never miss a lead or a meaningful client connection when you choose VoiceNation's 24/7/365 virtual office services. Contact us to request more information, or start your seven-day trial by signing up online.