Professional Answering Service to Grow Your Business
First impressions are everything. Nurture leads and close more sales with a professional virtual answering service.
Benefits of an Award-Winning Professional Answering Service
Impress new callers and provide existing callers unparalleled customer service and engagement with the most trusted professional answering service in the country.
Give us a call | 877.679.3777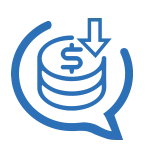 Decrease Overhead
Hiring an in-house receptionist costs over $30k/year in salary alone. With a professional virtual operator, you'll pay a fraction of the cost for an expertly trained receptionist who is always on the clock.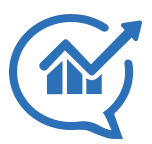 Boost Your Profits
Poor customer experience, or not being able to speak to a live person when needed, will push once loyal customers out the door. Professional virtual receptionists provide unmatched customer service, helping you grow profits.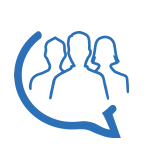 Convert More Leads
Bad customer service will drive away potential new business every time. Hire a professional receptionist to engage with leads, leaving them with a positive experience that will end in a conversion.
Sign Up Today
A 5% increase in customer retention can boost profits from 25-95%
Make more money with a professional answering service.
In business, first impressions are everything. When a new lead calls your company phone, who do they talk to? How is your business portrayed? What sort of information are your clients receiving?
If you don't know the precise answers to these questions, then you're likely missing out on potential sales and conversions. You need a professional — you need VoiceNation's virtual receptionists.
How It Works
When you choose us, you get 24-hour professional telephone service, so an actual human being will answer your calls 24 hours a day, seven days a week, 365 days a year. We don't call in sick, and we never take a vacation, meaning you can rely on us, no matter what.
Our live operators answer every call with a greeting personalized to your business, and our proprietary software and advanced, industry-specific training methods ensure we answer every call in 10 seconds or less.
Our receptionists collect essential information from callers and record messages, then pass them on to you or your team members via email, SMS and/or via your online dashboard or mobile app.
We set appointments, answer basic questions, handle urgent requests, process simple orders and patch callers through to you or your employees. With our professional operators and seamless integrations, your clients will never know the voice on the other end of the line is coming from one of our answering service centers.
Benefits of a Professional Call Answering Service
When you hire a professional answering service, you get the benefits of 24-hour availability at a fraction of the cost of hiring an employee to handle all your calls, all the time:
Seamless Integration: Think of VoiceNation as an extension of your business. Have the comfort of knowing your calls are always answered by a professional who understands your business needs.
Affordable Cost: We don't believe in surprises. We don't charge extra for holidays, and you never have to sign a contract, so you can change or update your plan whenever you want.
Superior Customer Support: We treat you with the same excellent service we provide to your customers. If you need anything, day or night, we're here for you!
Professional Phone Answering Service Features
All of VoiceNation's plans — except our Message-Only plan — come with call patching and simple order processing standard, at no extra cost to you. Our other great features include:
A Local or Toll-Free Number: Impress customers with a toll-free number. Or let your customers know you're the local choice for their needs.
Custom on-Call Schedules: You decide when you need us, whether that's all the time or just during nights and weekends.
Personalized Dashboard: Our online dashboard delivers detailed reports and displays all your messages.
VoiceNation Virtual Receptionist Plans and Pricing Summary
Whether you're a one-person show looking for a messaging service, a growing small business or a bustling national brand, VoiceNation has a plan to meet your needs.
Don't see exactly what you want? Send us a message or give us a call at 877-679-3777 for assistance with choosing the best plan suited to your unique business.
Try VoiceNation Today To Experience a Professional Answering Service
Learn more about how VoiceNation provides unparalleled professional call answering services through the numerous customer testimonials and results. Experience the benefits of a professional answering service by taking the first steps to sign up for our seven-day free trial today!