Outsourced Phone Answering Services to Grow Your Business
Provide customers with the support they need, when they need it. Outsource your business calls to a professional outsourced receptionist and watch your business thrive.
How an Outsourced Phone Answering Service Helps Your Business Thrive
Making an excellent impression on customers will help grow your business. From driving leads to improved customer retention, an outsourced answering service will save you time and money.
Give Us a Call to Start Outsourced Call Answering| 877.679.3777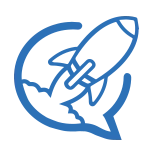 Grow Your Business
Providing the best phone support to your customers will help grow your business! Stop losing customers to poor calling experiences or limited business hours when you outsource your calls to an experience, professional virtual receptionist service.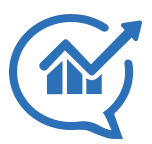 Save Money
Hiring an in-house receptionist is costly and limiting. With an outsourced call answering service, your company will save tens of thousands of dollars a year on salary alone.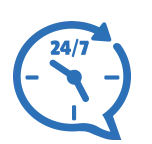 24 7 Live Answering
Not all customers have the time to call you during business hours. When you provide live customer support and customer engagement, your customers will thank you with their loyalty and word-of-mouth marketing.
Sign Up Today
92% of Customer Interactions Happen Over the Phone
Support your customers with an outsourced phone answering service!

Hiring employees can be time-consuming, and choosing the wrong person can cost your business greatly. Having a good receptionist is vital to making a good first impression with new leads and maintaining your relationship with existing clients.
In all industries, exploring outsourcing business opportunities can save you time and money — and office help is no exception. Choosing an answering service for an outsourced receptionist costs much less than hiring staff. Plus, with VoiceNation, our virtual receptionists are always available, 24/7, 365 days a year, including weekends and holidays.
Whether you decide to outsource your receptionist altogether, or just want to provide additional help for your existing staff, we've got you covered. Missing calls will become a thing of the past!
How Outsourced Call Answering Works
Live answering is basically like hiring the perfect receptionist. We take your calls any time you need them answered, day or night. We offer fully customizable scripting tailored to your business, so our receptionists know exactly what to say. You can rest easy knowing we're representing your business, brand, and messages accurately.
With an outsourced answering service like VoiceNation, your customers are greeted professionally and courteously. We make connections with your clients and warm your leads by providing information about your business, scheduling appointments, processing orders, and transferring calls to you and your team members.
We offer a variety of plans – from basic to robust – to fit the needs of any business, in any industry with outsourced call answering.
Benefits of an Outsourced Answering Service

Whether you have a hard time finding a friendly, dependable receptionist or run a mobile business and struggle to answer all your calls, an outsourced answering service is a great way to present a professional face to your clients.
VoiceNation's virtual receptionists are well-trained, and their education and professional development never end, allowing them to be the very best in the business!
Quality assurance is important to us, which is why we monitor 75 percent of all calls we receive, perform random checks on each of our operators, and pair them with a mentor so they have the resources and knowledge they need to serve your business better.
After-Hours Phone Answering Service Features
When you choose VoiceNation for your outsourced receptions, you get quality service on every call. And all of our plans come with a full range of features standard, at no extra charge to you.
Instant Activation: Don't wait for days to get approval. Sign up online, set up your dashboard and we'll start taking your calls right away.
Immediate Messaging: Messages are delivered instantly via email and/or SMS.
Local or Toll-Free Number: Show your customers you're a great local choice or "wow" them with your national reach. Never give out your personal phone number again.
Personalized On-Call Schedules: We're always here for you, either after hours on nights and weekends, during a period of high call volumes, or all the time. We're always available when you need us.
A Personalized Dashboard: Our online dashboard lets you see your messages and detailed reports and make changes to your account instantly.
Round-the-Clock Customer Support: We treat you just like we treat your customers. Give us a call if you ever need anything.
So, what are you waiting for? Get started with VoiceNation's live answering service today.
VoiceNation Outsourced Phone Answering Service Plans and Pricing
Whether you're a mobile entrepreneur with a growing business or just need an after-hours answering service for nights and weekends, we can help.
Our flat rates are straightforward and simple to understand. We don't nickel-and-dime our customers, so you'll never receive unexpected charges.
Check out our full range of plans and pricing options. You don't sign a contract so you can change your plan at any time. Don't see exactly what you need? Give us a call at 877-679-3777 or drop us a line, and we'll help you pick the perfect plan for your business needs.
See What an Outsourced Call Answering Service Can Do For You
Check out what an outsourced answering service can do for your business first-hand right away with our seven-day free trial. Sign up today and find out why VoiceNation is the most used outsourced answering service.