Humans have been communicating since the beginning of time. However, how you communicate can set your business above the rest or knock you to last place. Having professional phone etiquette builds a good reputation when speaking to current and potential clients. Keep reading to learn more about our tips on how to answer calls to your business.
1. Find a Quiet Environment
Before you answer the call, ensure that you are in a quiet environment. Answering your phone in a loud and busy area can make it difficult for your caller to hear you, which can cause them to be frustrated by the experience. Being in a loud space during your call can give your client a bad first impression and can also be perceived as unprofessional. Find a quiet space, whether it's sitting in a quiet room in an office or at least put some distance between yourself and a busy area. This will make it easier for both you and your client to hear each other.
2. Answer Within 3 Rings
No one likes waiting! In fact, most callers will often hang up after 5 rings. Answering within 3 rings shows your customer that you are organized and prevents them from getting upset from waiting. A missed call is a missed opportunity. In case you aren't able to answer your business calls, here are two options to consider! If callers choose to leave a voicemail instead of hanging up, make sure you have a professional-sounding voicemail box set up. Another option is to invest in a quality Live Answering Service to pick up the phone when you can't. This will make sure that all calls are handled in a timely manner by professional receptionists and that you never miss out on an opportunity to expand your business.
3. Remember to Smile
Speaking clearly and smiling while you're on the phone will create a pleasant and easy-to-understand interaction with your client. The tone of your voice changes very noticeably when you smile. If you sound bored or even disgruntled when talking to your customer, they could take it as a sign that you might not want their business. It's also just simply not polite. Create a welcoming environment for your customers so they leave the phone call on a pleasant note. By providing a decent experience, your caller might consider you in the future if they're in need of similar services.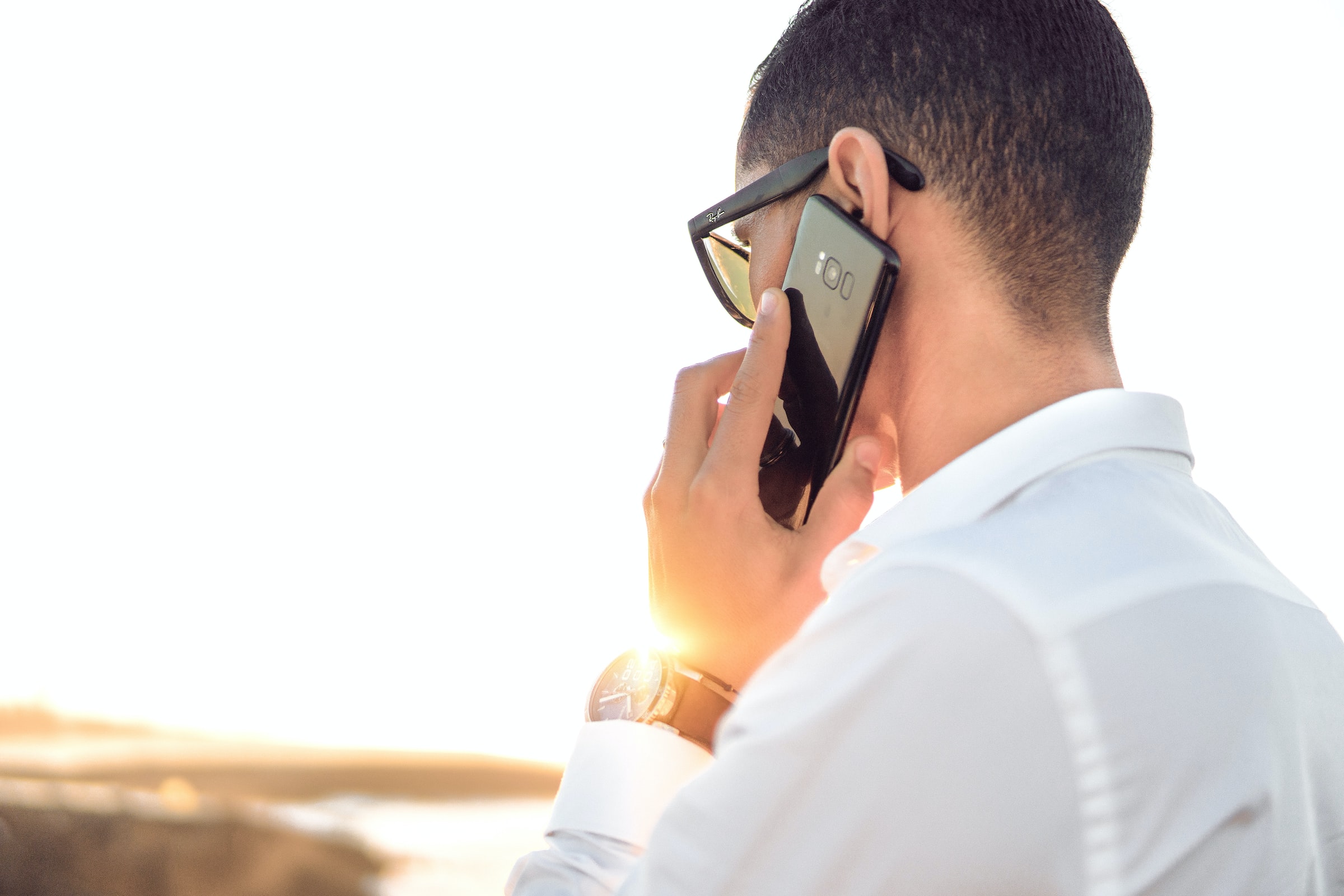 4. Introduce Yourself
When answering your phone, the first thing your caller should hear is 1) a pleasant greeting, 2) your name, and 3) your business. This will make sure your customer knows they've contacted the correct company. In the scenario they've called the wrong company, it'll save both you and your customer time by verifying it from the beginning. Make a script to practice to ensure that you'll have the best greeting prepared. Be consistent with your greeting so that it matches with the branding of your business and repeat callers aren't confused. By providing a professional experience for your customer from the beginning of the conversation, you'll be set up for success.
5. Say Goodbye
When it's time to finish the interaction, it's important to end on a positive note. How you end your call depends on the reason for the call, but it's crucial to ensure that all calls end as warm and polite to the client as possible. Avoid dead ends by looking to the next steps your customer will have to take with your business. Offer to send a follow up email or call to make sure that their needs were met or just to remind them of their interaction with you. Don't forget to thank your caller and tell them to have a great day!
Every missed call is a missed opportunity. When you're not able to answer your business calls, trust America's #1 Live Answering Service. We're available to pick up the phone 24/7/365. Our professionally trained receptionists will provide the best experience for your callers and can forward calls to you or send you a detailed messages if no one is available. Sign up for a free trial today!