Your business's initial conversation with a client is what establishes the foundation for the relationship they'll have with your service. Creating a great first impression with your client over the phone or in person, regardless of the channel of communication, is one of the more important things to focus on when selling your business. It is also considered one of the more important factors when it comes to making a decision on what service to opt into, next to costs and benefits. Keep reading for tips on how to start a conversation with your customers!
First Things First: Say Hello!
Sounds simple, right? The key to starting a conversation with customers is simply saying, "Hello!" Have a greeting that is warm, friendly, and professional. Introduce yourself and your company in your greeting so your customer knows who they're talking to. Introducing yourself by just your first name or choosing to include your last name is up to you. This offers more clarity on who they've gotten in contact with, as well as adds credibility to both your conversation and your business. It's the best way to start a conversation regardless of whether you are answering the phone or interacting with your customer in-person.  
Get to Know Your Customer 
Ask their name! If their name is already provided, verify it! Not only does this make sure you are talking to the correct person, it makes the conversation seem more personable. Ask them to tell you a little bit about their role and business that they're associated with. Doing this, you can get a little bit more of an understanding of who you're selling to.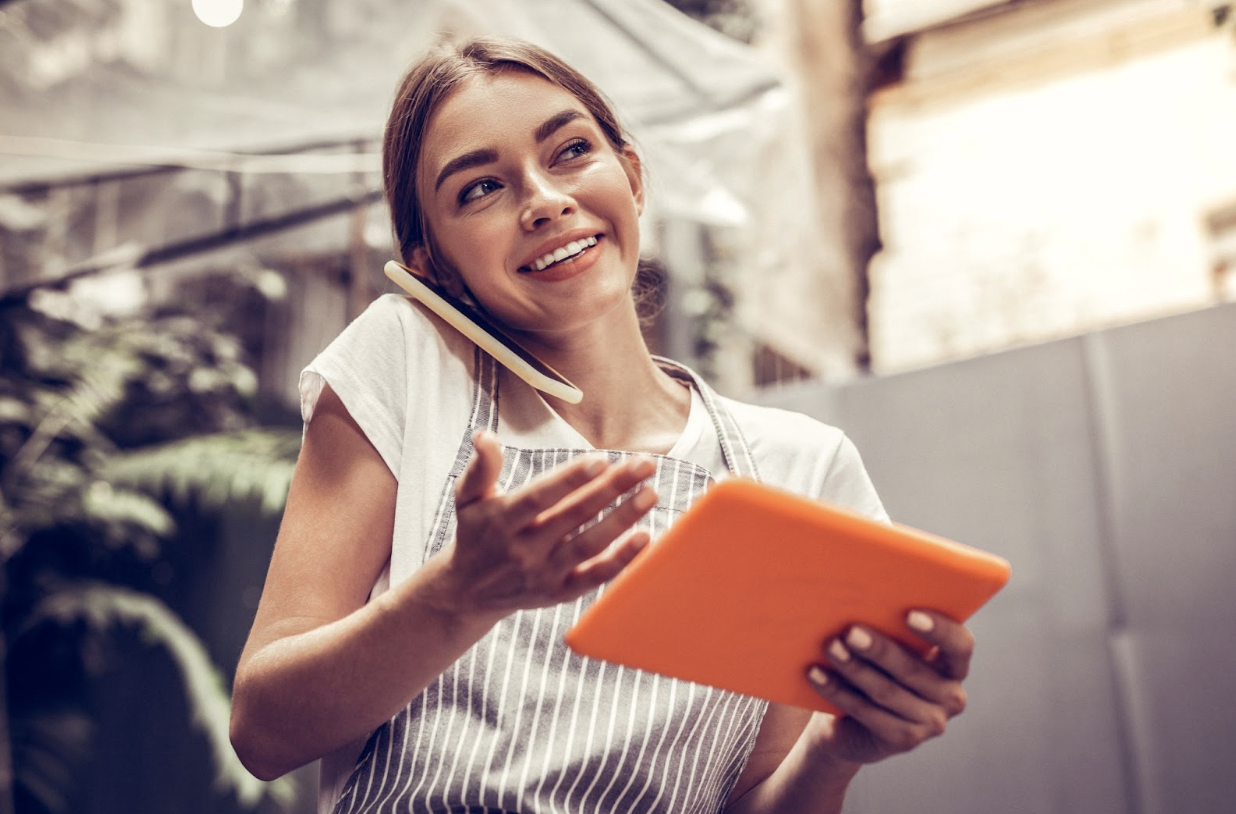 Keep it Short and Sweet
There's never a set method to how you interact with a customer, but regardless of whether they want to hold a long conversation or just cut straight to the chase, keeping it short and sweet is best for both the interest of your and the customer's time. 
Make Sure Your Client Feels Heard
A conversation is a two way street. Make sure that you come to the interaction with a welcoming energy and allow space for your customer to speak and bring up their concerns. Fully address their concerns and do your best to either answer their questions or put them in contact with someone who can. In the event they don't go with your business, you'll leave a lasting positive impression for either future reconsideration, or general word of mouth they might engage in. 
So Long, Farewell!
 At the end of your conversation with your client, treat it more like a "See you later!" than a "Goodbye!" by establishing a future connection or action. Ask if there's anything else that they would like to discuss that wasn't brought up earlier in the conversation that they would like covered. Clarify what's next in the roadmap of their service, whether it's touching base or moving on to the next step. If the situation fits, you can even send them a summary email to cover what you discussed. This will leave a good impression and show your professionalism that they can look back on for reference. 
VoiceNation is America's #1 24/7/365 Live Answering Service. Our receptionists have expert-crafted scripts that can be custom-tailored to your business's needs. Let our expertly trained team be the first friendly interactions with your potential and current customers. We'll help establish your business's identity with credibility and professionalism.