VoiceNation began in a garage, with a few individuals striving to build the best telecom software and apparatus available to US consumers. Since 2002, we've specialized in assuring small to Medium-sized Businesses that their client calls will be handled professionally, quickly, and affordably. Forming and running a small business can be incredibly rewarding – and quite challenging. That's why it's important to plan your market approach ahead of launching any new business.
We've laid out some tips to consider ahead of launching your new business:
#1 – No Business Plan
Think of your business plan as a personal map for how you'll run your small business. Here, you'll establish things like who your target market is, what you're trying to sell, and how you sell it. Failing to create one before you set up shop will only provide a rocky and unstable foundation for your business to be built on. Making sure that you have a well-structured business plan will help you pre-navigate any potential roadblocks or bumps you might come across in your journey. Sharing your business plan with others with an eye for money or business can often be crucial to avoiding any mistakes ahead of launching your business.
#2 – Lack of Commitment to Learning
Keeping abreast of new trends or changes is critical to keeping your business current and fresh. As a small business owner, there are hundreds of resources that are available both in-person and online to help you discover new information to help you grow and be up to date with the consumer markets and digital trends. To go further, becoming a known Subject Matter Expert within your industry not only has networking benefits but is also a known search factor Google's algorithm takes into account when determining if your content is relevant to a specific industry. Build up your website's content library with your own research and writing to put your best foot forward.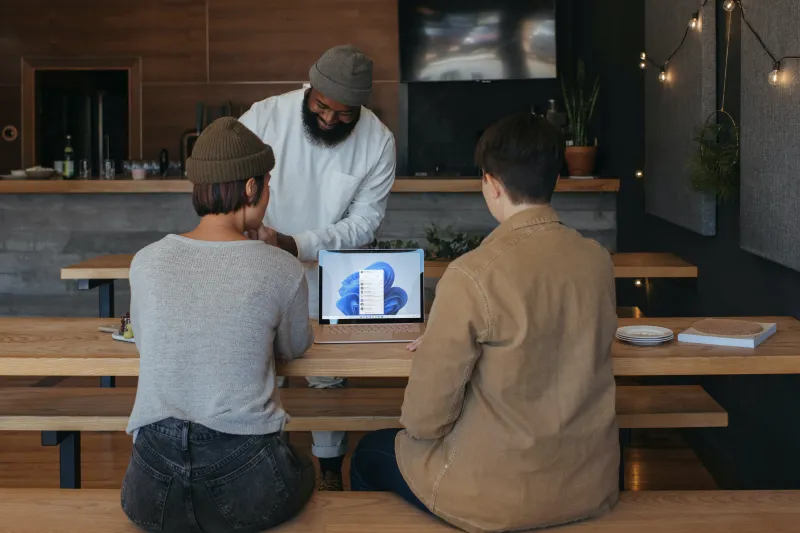 #3 – DEY – Doing Everything Yourself
As a small business owner, you wear a lot of hats. You're a CEO, a customer service representative, both a buyer and a seller, and a marketer, amongst other things. Juggling this many hats and not setting healthy boundaries make dropping a ball or spreading yourself thin too easy. Setting regular touchpoints in your business plan where you're able to gauge where you need additional support in the form of a new employee or outsourcing certain departments to a specialized company will help minimize the stress on you as the business owner.
#4 – No Follow-Up
As you build your customer base, you realize it's increasingly important to maintain a professional approach to your customer communication and not following up with leads as they come in is a common mistake many companies still make. It's the type of mistake that will cost money. With VoiceNation's 24/7/365 live answering, you can make sure every call gets picked up because every call is a potential client. Our experts are available to answer your phone calls when you aren't able to. They'll ensure that your prospective and current clients are met with professionalism.
#5 – Not Investing in Marketing
Determining or discovering your target audience, is one of the necessary steps of executing your business plan. Of course, no one can support a small business if they're unaware that the business even exists. First, determine if your business is a better fit for digital or real-world audiences, then drive your budget to those channels that would best maximize impact for your brand. Invest in quality branding and graphics to ensure your prospective audience 'meets you where you are' and understand the value they are paying you for.