24/7 Virtual Receptionist Service delivered by America's best agents
We follow your custom script to secure every business opportunity and provide great live answering for your customers.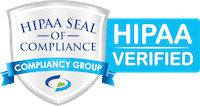 America's favorite live call answering service working for your business
Extend your business hours
24/7/365 live call answering means you're never closed. Don't send your business to a voicemail box.
Staff without the overheads
Give customers personal attention without adding personnel. We're always there when you need us.
Eliminate hangups
Make sure every call gets handled because every call could be your next customer.
200+
of America's best agents
Get in touch today
Leave your details below and we'll give you a callback. Alternatively, call us on 866-766-5050. We look forward to getting to know you!
Why VoiceNation is rated #1
Simplicity!
Awesome scripted live answering provision shouldn't be complicated, which is why we offer instant activation with no contract, transparent pricing and dashboards that let you control how we answer your calls and chats.
The best agents
Comprehensive training in a specially designed environment makes our agents the best in the business, dealing with customers quickly but also empathetically to ensure the greatest outcome on every conversation.
Unmatched technology
Our award-winning software allows agents to answer your calls and chats perfectly, but the best bit is the full visibility and control our portal dashboards give you to review interactions and make changes.
FAQs
What does VoiceNation do?
Our live agents answer incoming calls for your business. You choose when you want us to handle your calls. We'll take your messages and send them to you. Advanced features include our operators answering basic questions, processing orders, call forwarding, appointment setting, and returning calls at your direction. We can also qualify leads, filter solicitations and robocalls, and we offer bilingual operators – all at no additional cost to you!
Why would I need this kind of service?
We handle overflow calls, deliver your messages in real time, and are available 24/7/365. When you never miss a call, you never miss a lead. You're also providing excellent customer service by being available to your customers 100% of the time – day or night, weekends and holidays, too. Not only does this help with customer retention, but it helps foster word-of-mouth marketing!
How does it work?
Great question! Once you sign up with VoiceNation, you choose when we take your calls. We'll answer just like an in-office receptionist would. Our seamless software makes it feel like our operators are sitting right in your office. Then we take a message when you're not available or forward you the call when you are.
How long does it take to get set up with VoiceNation?
Your account is set up instantly, which means we start taking your calls right away. We don't make you wait days to get your account up and running! Even our customization process takes a mere 24 hours.
How do I make a change to my service plan?
The online dashboard allows you to make changes to your plan instantly! More complex changes are handled by your dedicated account manager.
How do you bill?
We bill by the minute and you receive your bill monthly. You can monitor your usage through our mobile app or online dashboard and make changes to your account to avoid overages. There are no hidden fees or charges. Call forwarding is included. After hours call answering is also included, even weekends and holidays!
Do additional features cost extra?
Nope! Not with VoiceNation! All our features are included in your plan. That means call forwarding, bilingual operators, after hours & 24/7 call answering, and much more.